CONSTANT AIRFLOW IN YOUR HARD HAT =
HAPPY, SAFE AND PRODUCTIVE WORKERS

OSHA COMPLIANT HVC HARD HAT COOLER ATTACHMENT WITH RECHARGEABLE BATTERY
The requirement of a hard hat at job sites has saved many lives. However, it has added a new health risks due to the heat and humidity that builds up in the confined space. And because of the discomfort, it is not unusual, to say the least, to hear employees complain about wearing them. Now, that complaining ends with this:
ZIPPKOOL HVC Hard Hat Cooler Attachment is an OSHA Compliant hard hat neck shade attachment with a fan, that is designed to send air into the hard hat to A) keep your workers cool and comfortable, B) release heat build up to minimize heat fatigue, C) give them maximum UV protection around the neck and ears. Available in three power sources. Our new MINI rechargeable lithium ion battery set provides up to 20 hours in a single charge and weighs only 5 ounces.
Contact us for EXCLUSIVE CORPORATE TRIAL PROGRAM or for a quote today.
AN INVESTMENT WITH RETURNS
ON MULTIPLE LEVELS

Heat fatigue begins with the head area, as hard hats can get on average, about 5 to 6 degrees hotter than the outside temperature and as much as 15 to 20 degrees over long period of time.
A reported incident of heat related illness can be costly, averaging about $50,000 per incident, plus increases to your workers compensation. But even if the incident is not as severe, productivity goes down if your workers have to take more frequent breaks - or worse yet, have to be sent home.
Prevent all of that, by cooling the head area with the HVC Hard Hat Cooler which can lower temperature inside the hard hat by as much as 15 degrees Fahrenheit.
Lower heat-stress, boost production and keep your workers happy about sporting their hard hats.
---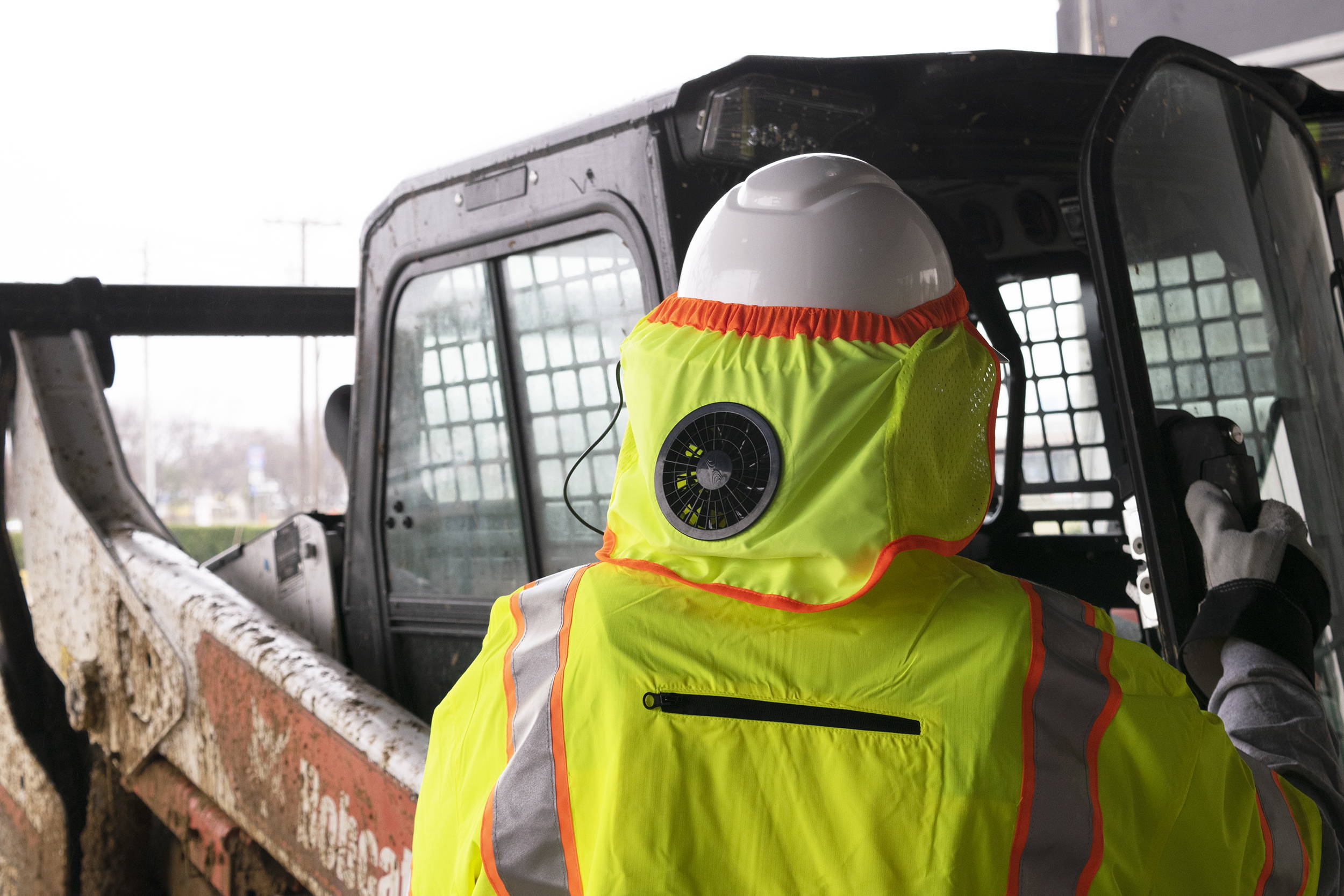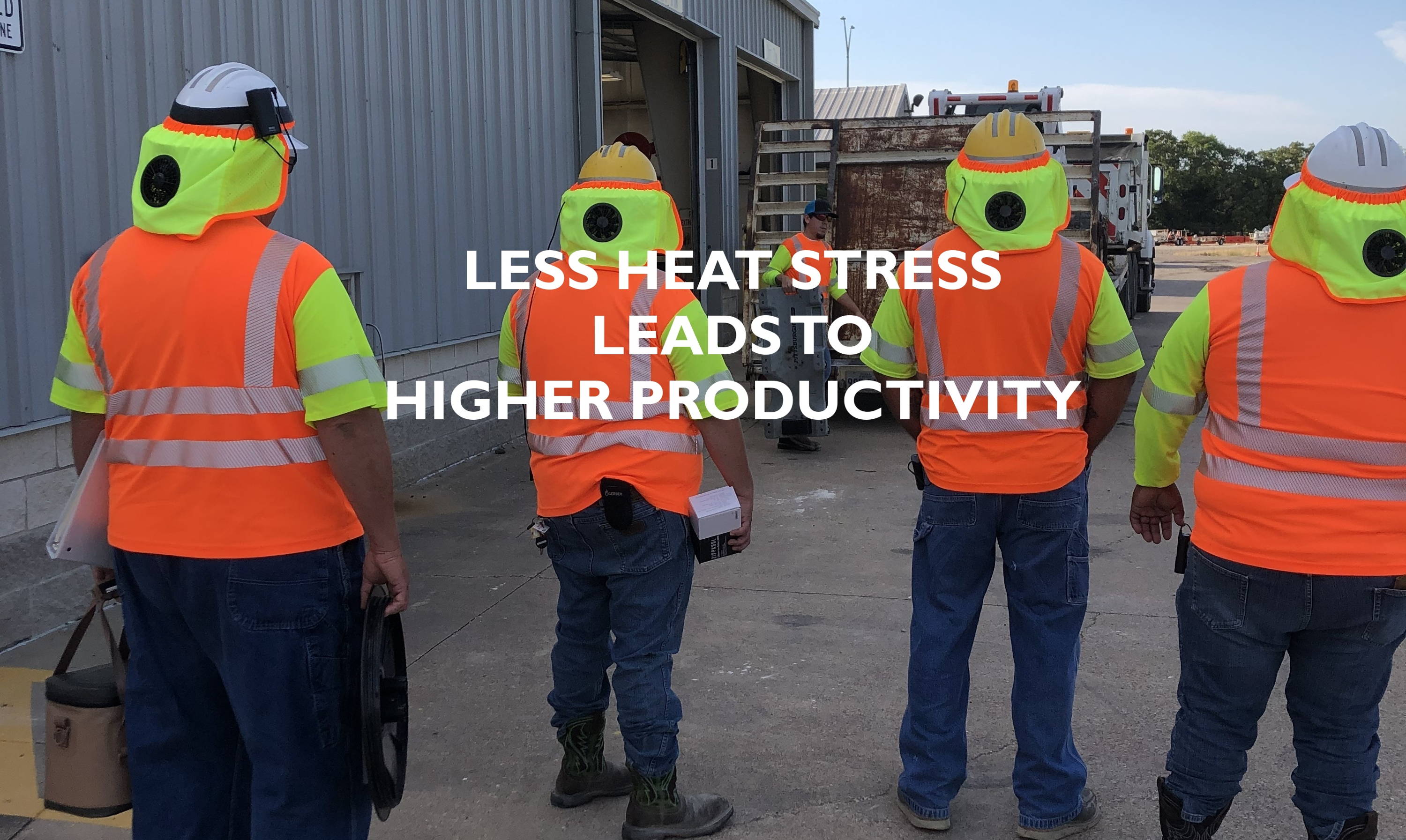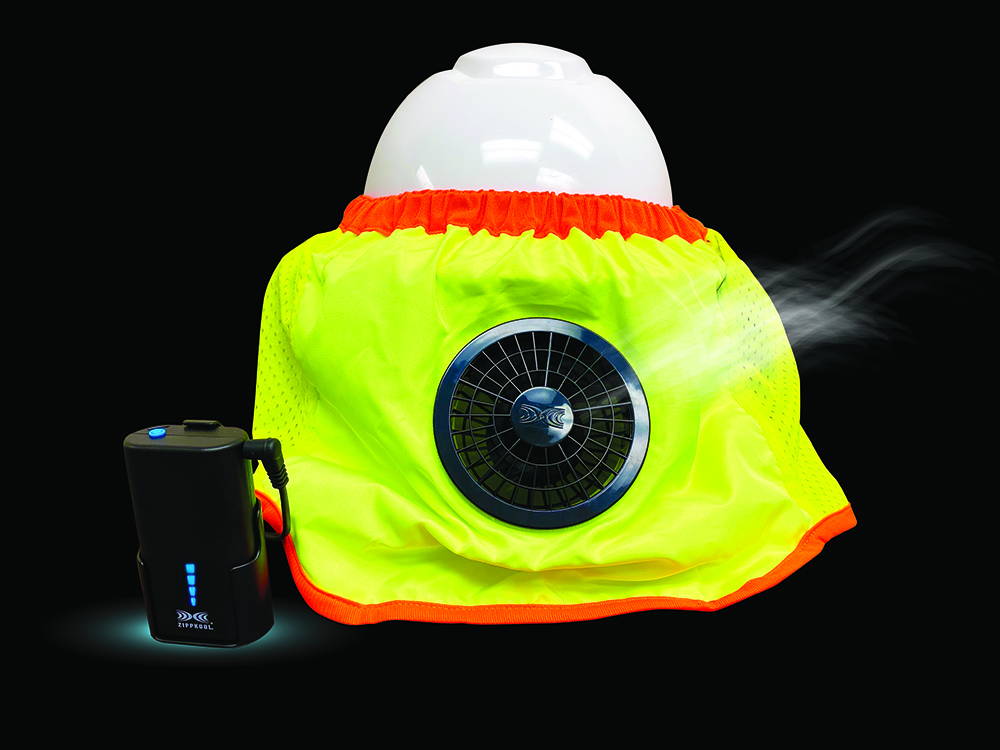 HVC-03L
Hard Hat Cooler with MINI rechargeable lithium ion battery



  ・Attachment weight with Fan: 7 ounces




  ・Fan life: 4000-6000 Hours




  ・MINI Battery Life:12 Hours on Standard




  ・Total Battery Life: 3-5 Years




  ・Fabric portion replaceable/washable
WEARING A HARD HAT?
WHY NOT MAKE IT A KOOL HAT
---
---